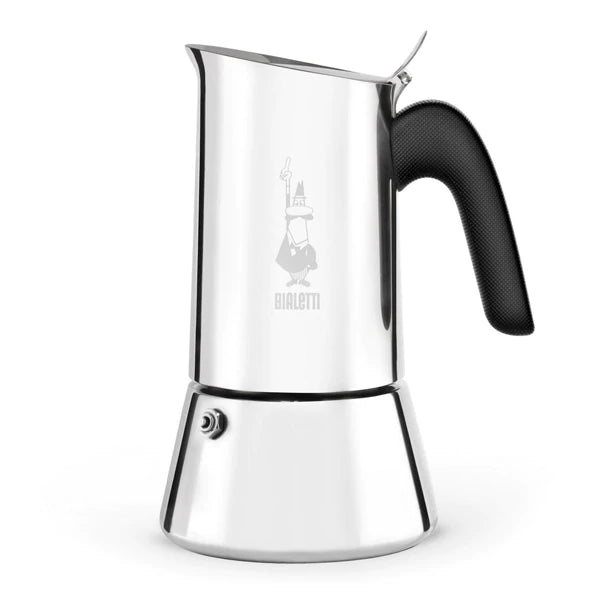 The Bialetti Venus Moka Pot combines beauty and elegance in a tastefully designed stove-top espresso maker with a unique style. The Venus can produce a rich, authentic Italian espresso in just 4-5 minutes.
The Venus percolator beautiful stove-top espresso maker body is constructed completely made from high-quality 18/10 stainless steel (including all internal parts).  The Venus can be used on gas, electric, and induction stoves.
This moka pot is built from durable stainless steel which makes it suitable for use on all stove types except induction. The handle is ergonomically designed and fashioned from heat-resistant bakelite, eliminating the need for handling with a towel or glove.
This product includes:
1 x Bialetti Venus Moka Pot
The Specifics
Materials: Stainless Steel, Moulded Resin Handle

Capacity: 4 Cup

Stovetops: All (Including Induction)