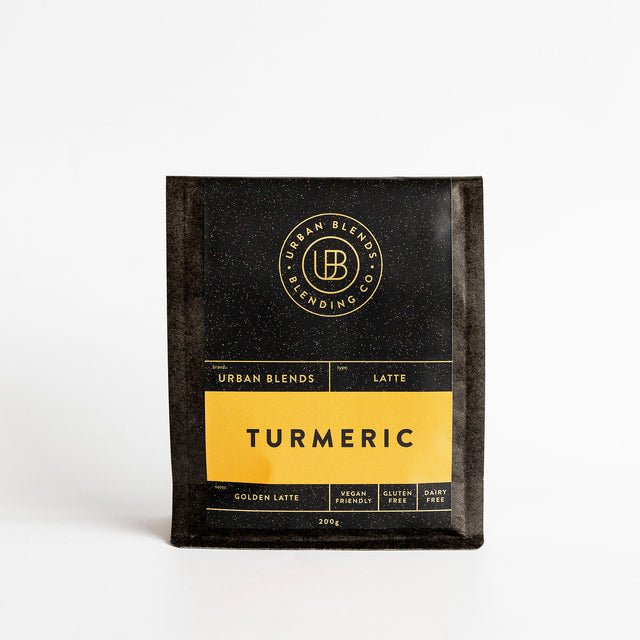 A colorful, contrasting blend of exotic raw spices infused with organic Sri Lankan turmeric and coconut sugar. Full-bodied, smooth, and spicy, the Golden Turmeric Latte is rich in health-promoting curcumin, while a smattering of black pepper ensures that its rich antioxidants are unlocked.
Instructions:
For best results, add to jug with milk of choice and steam. 
Alternatively, add to cup, add a dash of hot water and top up with milk. 
Ingredients:
Coconut blossum sugar, turmeric, cinnamon, coconut milk powder, ginger, star anise. black pepper
Nutrition:
Gluten free, dairy free, vegan friendly