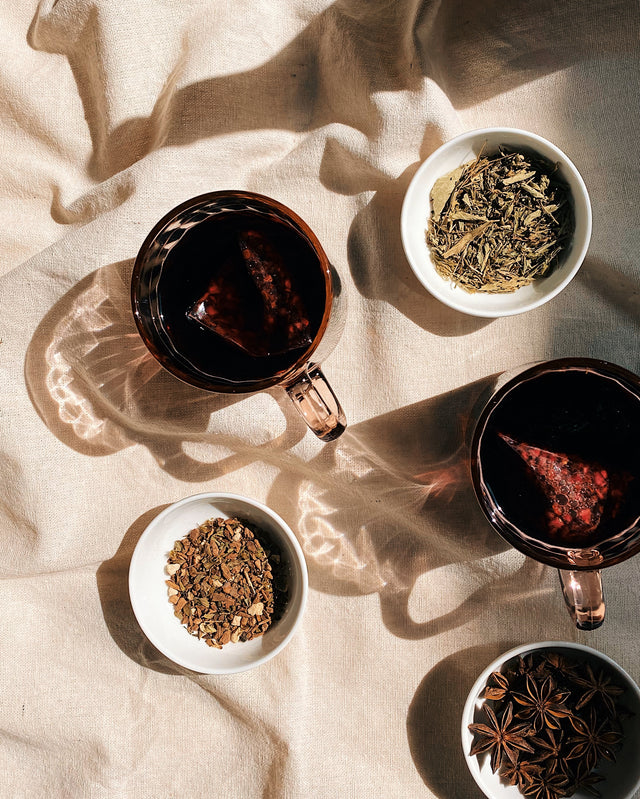 DRINKMULLIN Mulled Wine Spices is the perfect drink warmer to enjoy on a chilly wintery night, especially when you've had too much coffee for the day! 
Each tin contains 8 pyramid infusers (24g) filled with a vibrant blend of cinnamon, clove, star anise, orange peel and stevia leaf to balance the rich spices with a hint of sweet citrus. 

Recommend mulling with a fruit-forward red wine blend bursting with notes of ripe blackberries and jammy raspberries. 
Pairs well with cool winter nights, festive holiday parties, and last-minute gifts for your friends, family, or favorite hosts. 
All ingredients are ethically and sustainably sourced from Sri Lanka.
Alcohol not included.
INSTRUCTIONS: MULL WITH FRUIT-FORWARD RED WINE
1.
ADD INFUSER
TO ONE CUP OF
RED WINE
2.
HEAT IN MICROWAVE
OR ON STOVE UNTIL
STEAMING HOT
3.
MULL FOR
AT LEAST 3 MIN
AND ENJOY