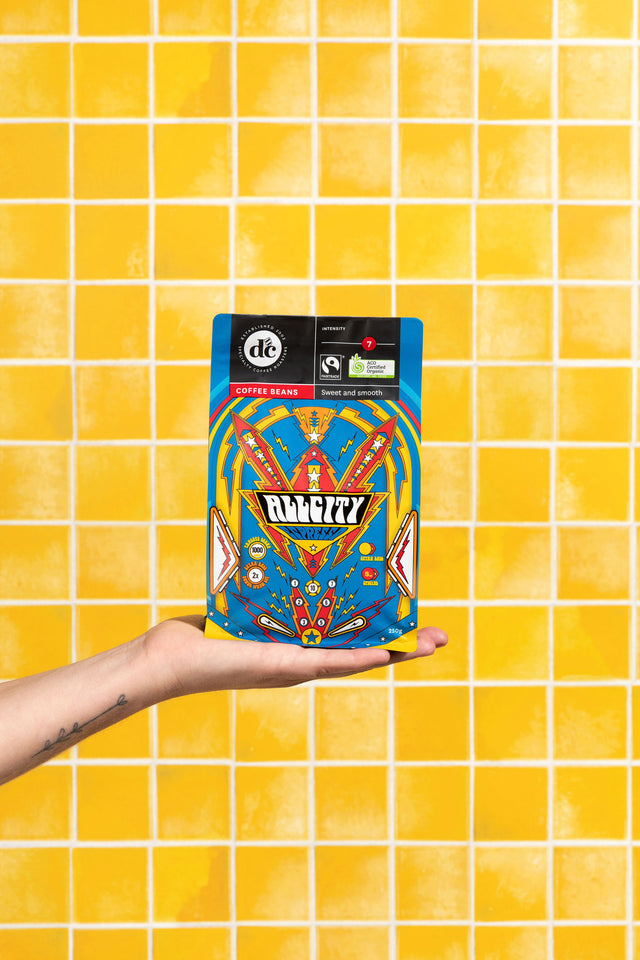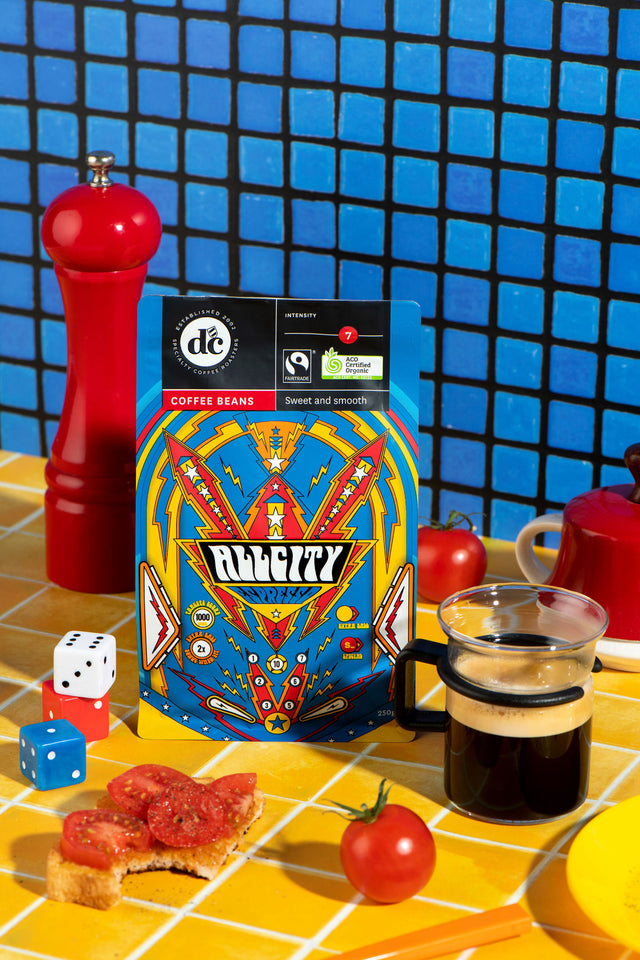 All City - Organic Fair Trade Coffee

GO FULL BOSS MODE AFTER ENJOYING A BREW OF ALL CITY. IF YOU'RE A PINHEAD, GAMER OR ROLE PLAYER YOU'LL ENJOY THE CREAMY APRICOT AND TOFFEE FLAVOURS OF THIS SUSTAINABLY SOURCED COFFEE.
It's time to hit the arcade. Our All City blend is for those who enjoy a full-bodied smack in the face—like life in a pinball machine, but on caffeine.
Think vanilla, citrus and musk aromas, paired with an explosion of tangy flavours that will leave you wanting more. Each sip will take you back to happy memories of the dingy local arcade… those adrenaline-filled hours attempting to take out high score or digging around for loose change to stay a little longer.
Perfect on the stovetop, All City is the 100% certified fairtrade and organic coffee blend you can feel good about. 
We want a fair deal for farmers and we care about our planet's future. That's why we choose Fairtrade. We're proud to say that every purchase of this premium coffee blend empowers farmers and workers in developing countries to get a better deal, through fairer prices, decent working conditions and favourable terms of trade.
For specialty coffee that tastes and is good, choose All City, all day.
100% certified Organic and Fairtrade  
Origins
Colombian Tolima and Sumatra Ketiara 

In the cup
Flavour: stone fruit, toffee and cocoa
Aroma: vanilla and citrus
Acidity: medium
Roast: medium/heavy