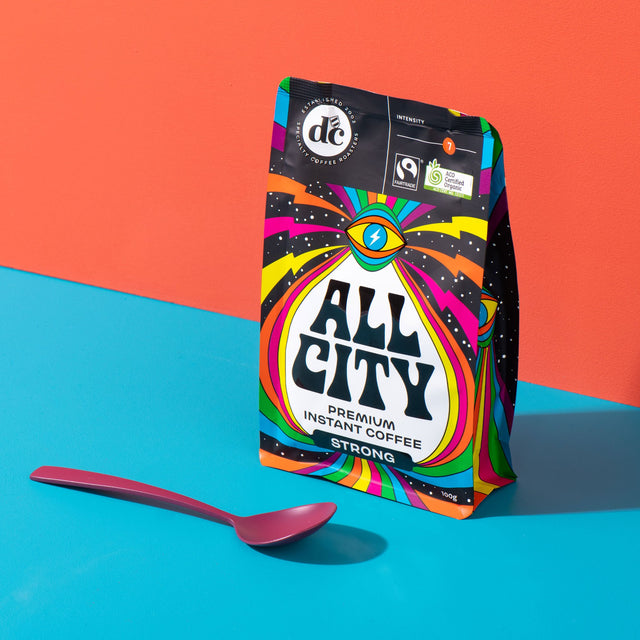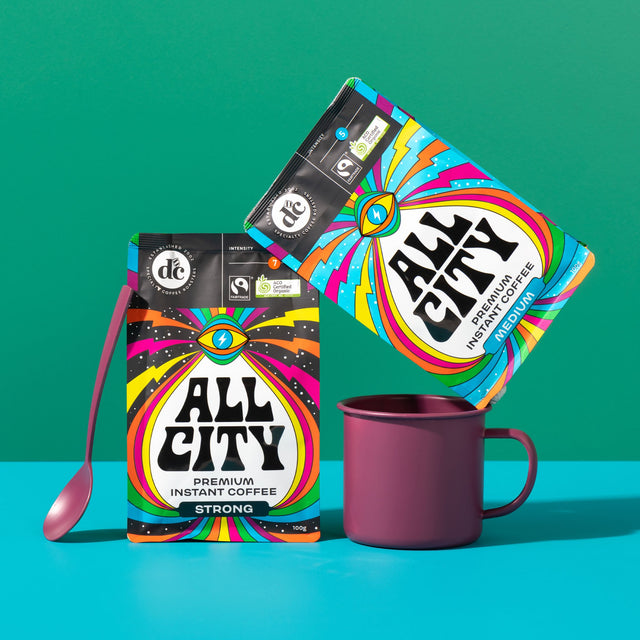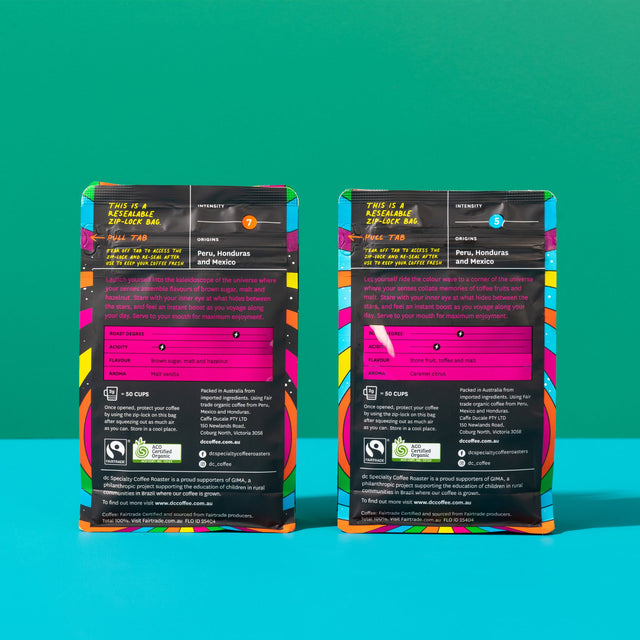 AllCity Premium Instant Strong
SEEKING SOMETHING DIFFERENT IN YOUR COFFEE CUP? PERHAPS SOMETHING A LITTLE FASTER, A LITTLE FRUITIER?
Come friends, let us ride the colour wave to a corner of the universe where we'll collate memories of toffee fruits and malt. Stare with your inner eye at what hides between the stars. Feel an instant boost as you voyage along your day! Oh, serve it to your mouth for maximum enjoyment.
Sometimes time isn't on our side, but that doesn't mean the coffee has to suffer. It just needs to be instant. The AllCity Premium Instant is filled with the rich flavours of stone fruit, toffee and malt, finished with a lingering fragrance of sweet caramel and tangy citrus. We've captured everything you love about premium coffee and just made it a little easier, and a little faster. 
What's more, it's also the coffee you can feel good about. Using fair trade organic coffee from Peru, Honduras and Mexico, this means we work towards a fair deal for farmers and we care about our planet's future. 
If you're ready to turn it up a notch (or your eyes are still opening and you know you need the hard stuff) then make for the AllCity Premium Instant Strong—and get on with your day already. 
Origins
Peru, Honduras and Mexico

Flavour profile
Flavour: brown sugar, malt, hazelnut
Aroma: caramel citrus
Acidity: low
Roast: strong