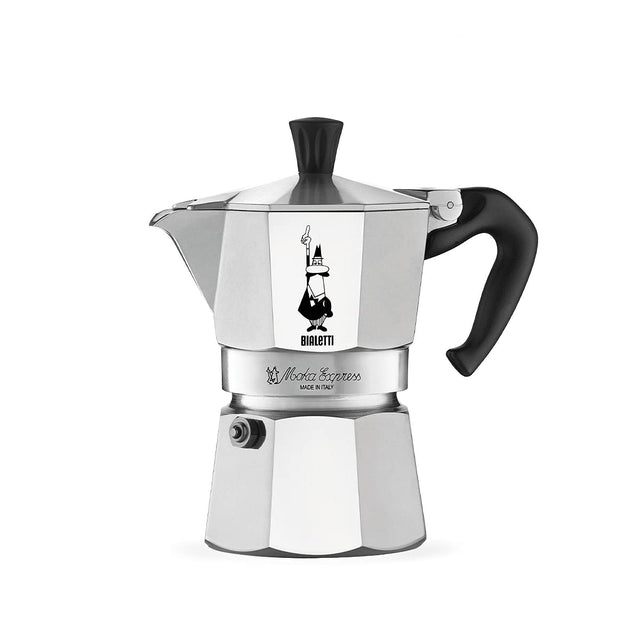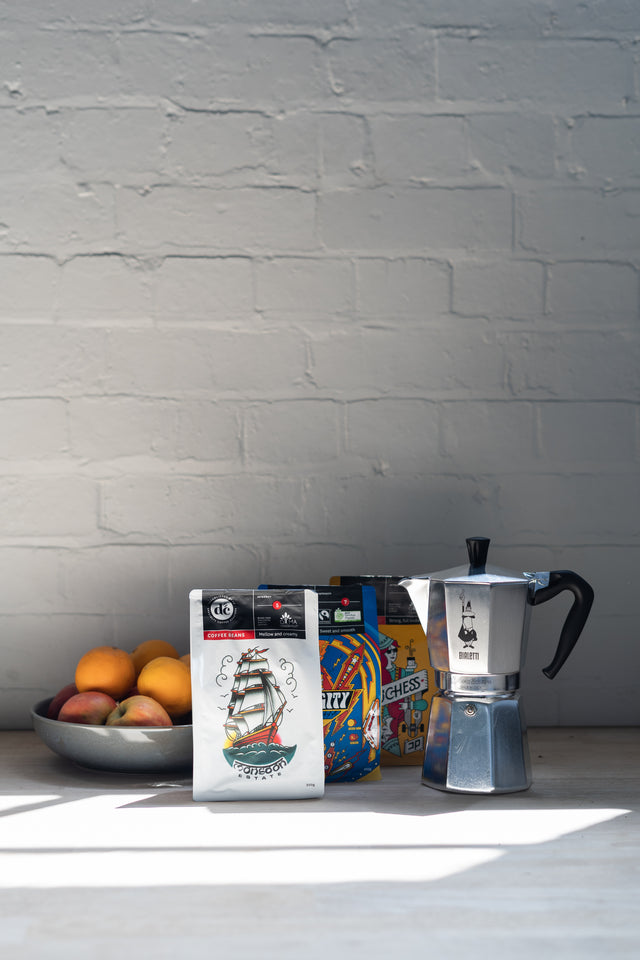 An all time classic, the Bialetti Moka Express is our favourite way to make stove top coffee at home. The Bialetti Moka Express  produces rich, authentic Italian espresso coffee in just minutes.
The aluminium pot features Bialetti's distinctive 8-sided design for optimal performance. Its convenient features including a flip top lid with an easy-clasp knob, a stay-cool black plastic handle, and a side-pour spout. 
Keeping the Bialetti Moka Express clean is as simple as washing it with soap and water, and letting it dry thoroughly.
The little man with the moustache is your guarantee of top quality and tradition. 
Bialetti Moka Pot Express Features
Velvety Crema - The pressurized brewing forms a layer of crema, the mark of quality espresso.
Eight Sizes - Brew exactly how you need with eight sizes available.
Durable Materials - The Bialetti Express is made with aluminium alloy, a durable, food-safe, and classy material.
Heat-Resistant Handle - The acrylic handle and knob can be handled at any point, even when the aluminium is very hot.
This Product Comes In:
The Specifics
Materials: Aluminum Alloy, Acrylic Boiler