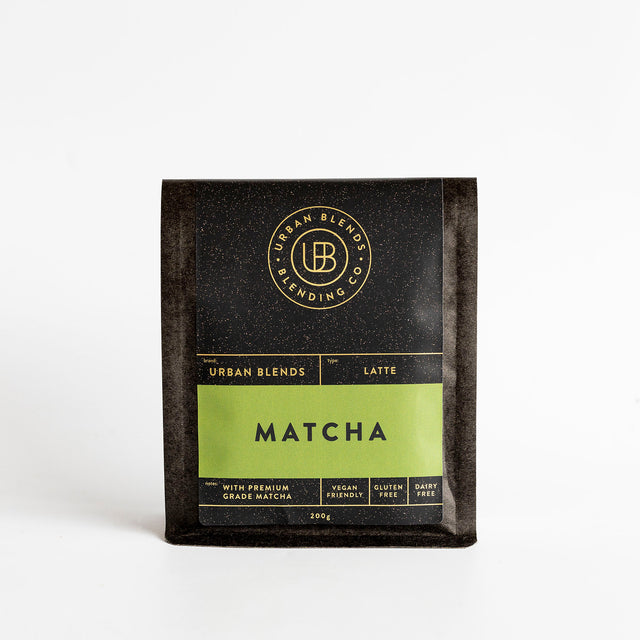 This unique blend ticks the boxes with matcha enthusiasts who love its wealth of antioxidants. Caramel and honey overtones surround and balance a traditional matcha centre, producing a velvety smooth drink; a hint of sweetness with a mildly bitter edge.
Instructions:
For best results, add to jug with milk of choice and steam. 
Alternatively, add to cup, add a dash of hot water and top up with milk. 
Ingredients:
Organic coconut sugar, matcha, cinnamon
Nutrition:
Gluten free, dairy free, vegan friendly