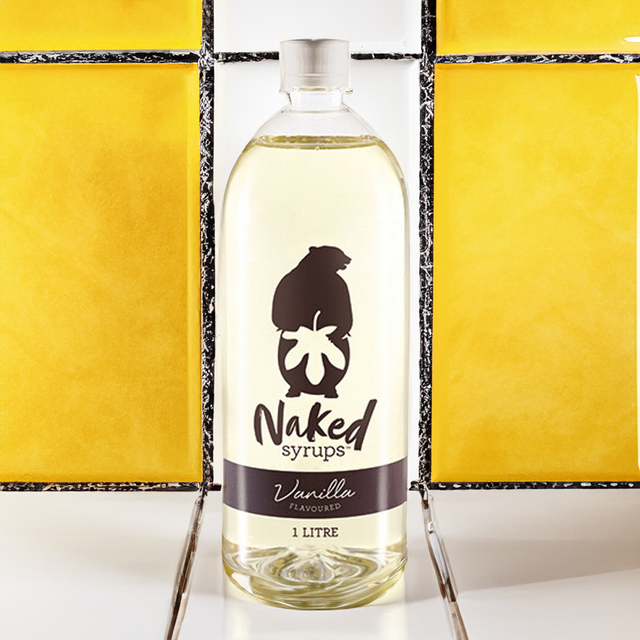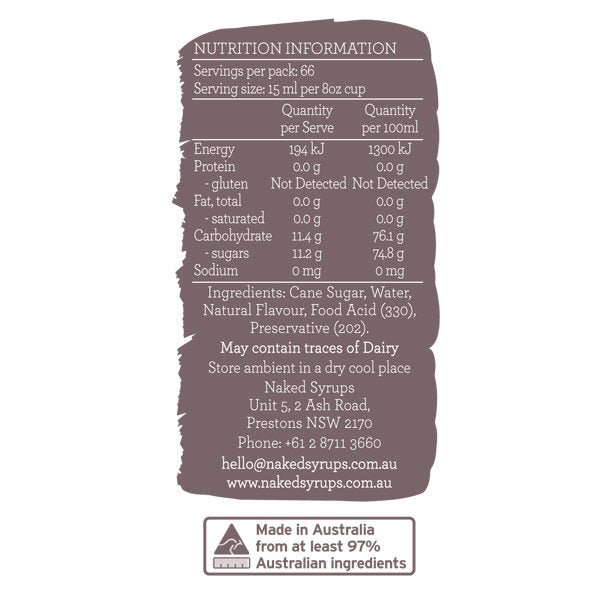 Naked Syrups have no artificial colours or flavourings and is well & truly naked & natural!  
The vanilla syrup is rich, creamy French vanilla flavour that last from start to finish.
Flavoured Syrups for coffee, frappes, milkshakes, sundaes and baking
No artificial colours, flavours or additives
Approx 70 Serves per bottle
Made with Cane Sugar and GMO free
Can be used hot or cold with no stirring required
Low in citric acid so wont curdle milk
These flavours are out of this world and are great for experimenting at home with a hot vanilla latte or a vanilla espresso martini if your that way inclined!