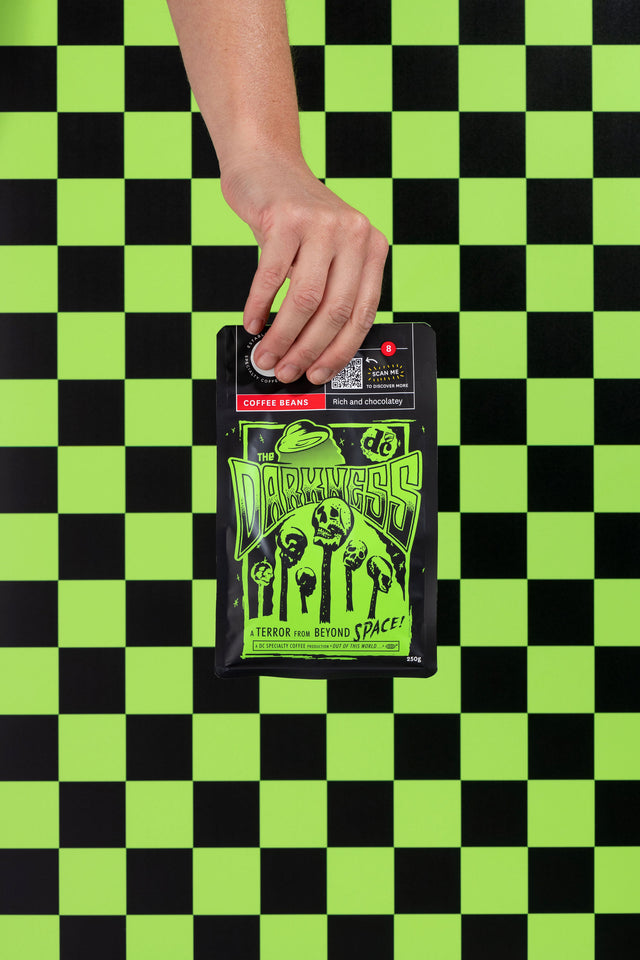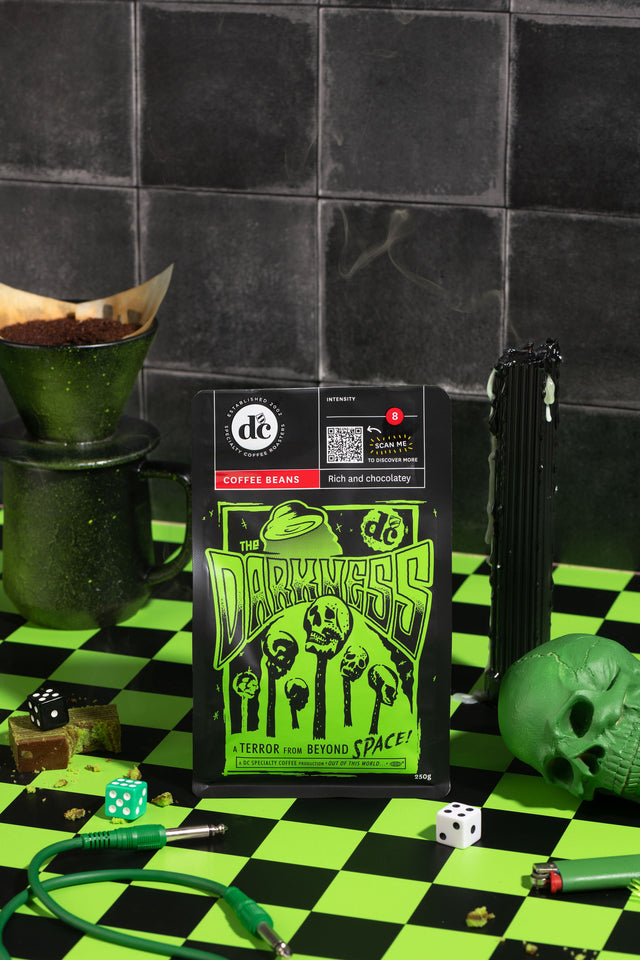 The Darkness - Strong Espresso Blend

A TERROR FROM OUT OF SPACE...  PEOPLE OF EARTH, 'THE DARKNESS' HAS ARRIVED. FOR THE ROBOTS, ALIENS, CREATURES OF THE NIGHT, AND EVERYTHING THAT LURKS IN THE SHADOWS BE RESTORED WITH THE MONSTROUS FLAVOURS OF VANILLA, ALMOND AND DARK CHOCOLATE.

It's everyone's favourite terror from another world. If it tastes and looks this good… then who cares?

The Darkness is bigger and bolder than anything you've had before. A ghastly brew that packs some seriously dark flavours, it's the perfect morning kick start or late-night creative juice. Full-bodied madness that will (not actually) gamma ray your brain with a buzz strong enough for you to face the day.

It celebrates a heavy, syrupy body, making it the perfect choice for a hard-hitting espresso with a full flavour of vanilla, almond and dark chocolate.

The rad artwork was designed by Half Price Hancock, a Kiwi illustrator and cartoonist (and occasional woodcarver and musician) with an unquenchable thirst for black coffee and Black Sabbath. Find out more about the artist here.
Origins
Brazil, India and Colombia
Flavour: vanilla, almond and dark chocolate
Aroma: walnut and cocoa
Acidity: medium
Roast: medium-dark