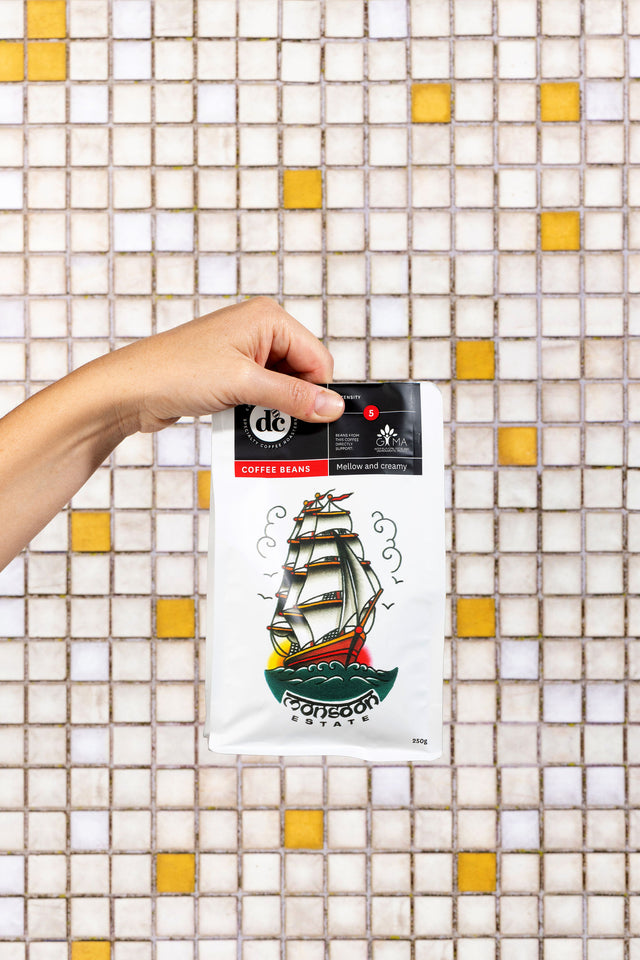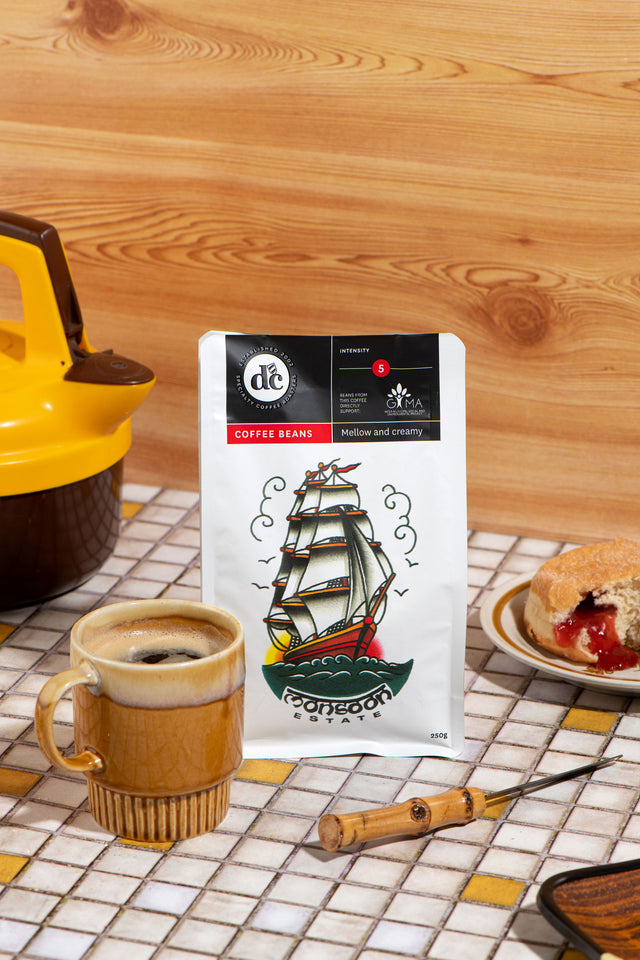 Monsoon - Smooth Coffee Blend

FOR THE OLD SALTS AND SEA DOGS OR THE ADVENTURER AT HEART, MONSOON'S SWEET CARAMEL FLAVOURS AND HEAVY BODY WILL KEEP YOU COMPANY ON YOUR NEXT JOURNEY.

Ahoy! Raise a cup to this brew that's found its way across the seas and into your salty hearts. It's a mellow tasting coffee with a sweet fragrance, perfect for the adventurous coffee connoisseur wanting a lively and complex cup.

This speciality coffee is a type of Indian Monsoon Malabar Coffee, getting its name from the region where it's created as well as how the beans are processed to arrive at their unique flavour.

Upon first sip you'll be hit with a wave of musk candy and sticky caramel flavours. It's an aromatic blend with the delicate scent of rich butterscotch and peanut, accompanied with a heavy body but balanced with low acidity. Unlike the name suggests, this coffee is as smooth as calm ocean waters on a gentle summer's day.

Monsoon best shines when drunk hot and pairs beautifully with milk to balance out the intensity.

Origins
Thalana Estate India and Monsoon Malabar India
In the cup
Flavour: caramel, orange zest and milk chocolate
Aroma: marmalade and peanut
Acidity: low
Roast degree: medium