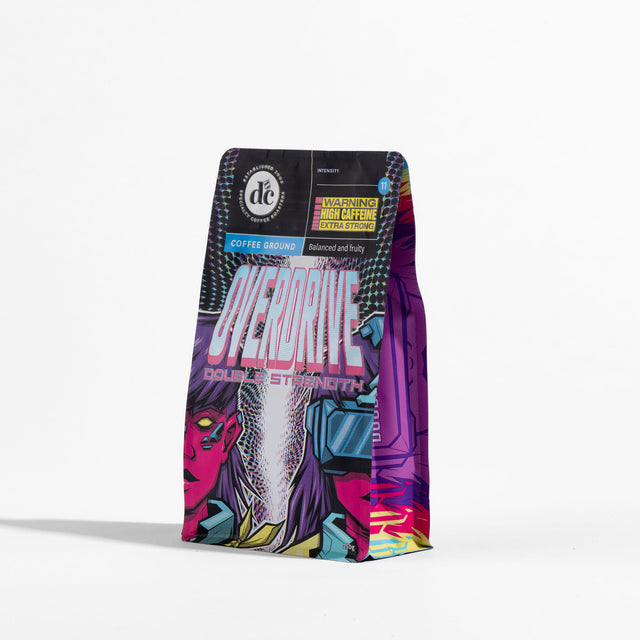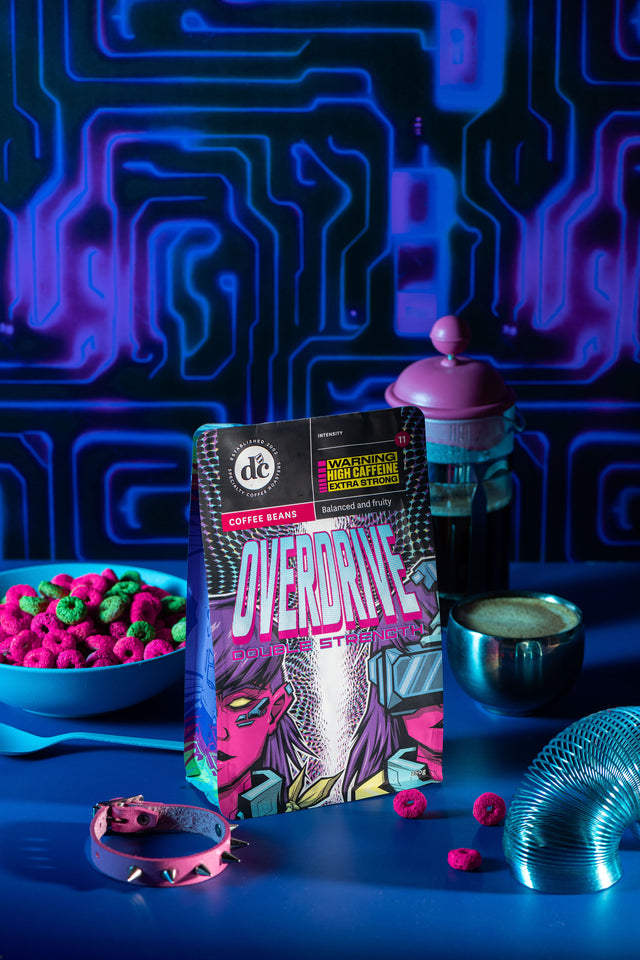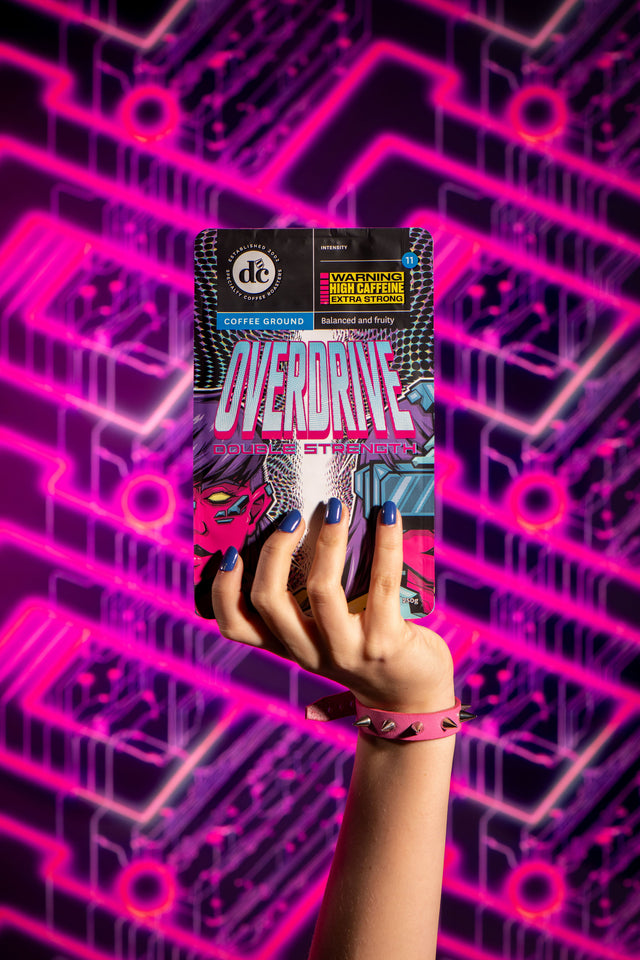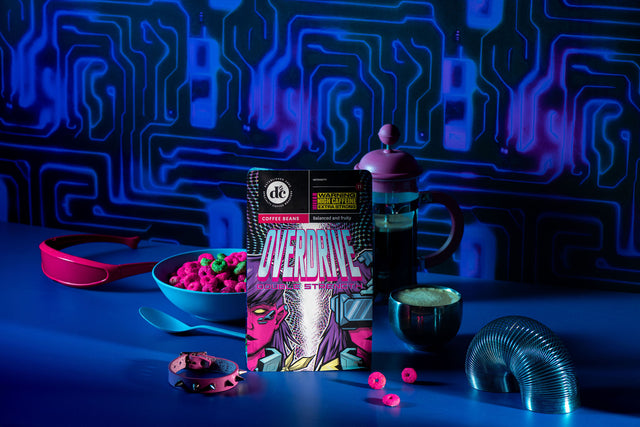 WARNING HIGH CAFFEINE - EXTRA STRONG COFFEE

This is our strongest coffee - double strength + double flavour.
OVERDRIVE - Its a state of great activity, effort, or hard work, and it's a fitting name for this blend. 
Made to get your brain juices tingling and the body going. It kicks procrastination to the curb and does laps on lethargy. 
Be warned - this isn't for lightweights. Only go OVERDRIVE if you want to energise your day
Origins
Kenya, Brazil, Vietnam
In the cup
Flavour: dark chocolate - Vanilla
Aroma: stone fruit and cocoa
Acidity: medium
Roast: medium/dark