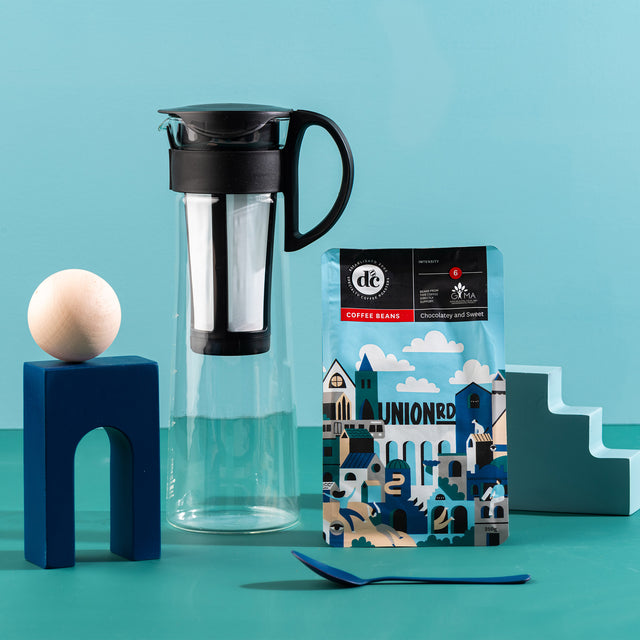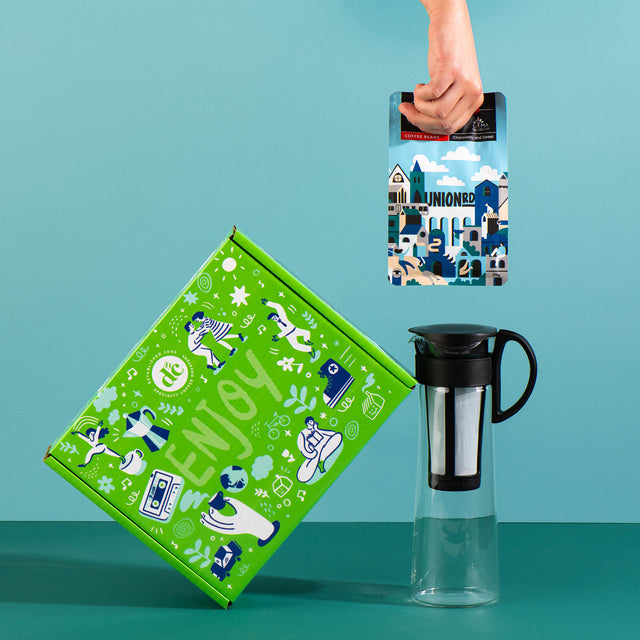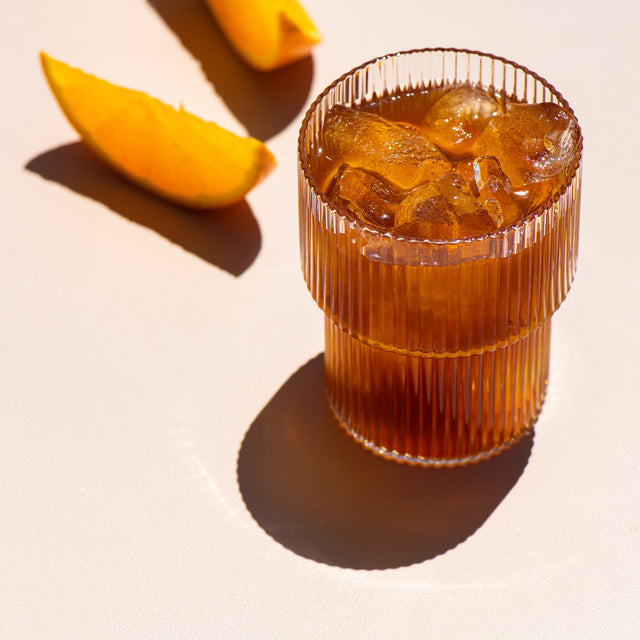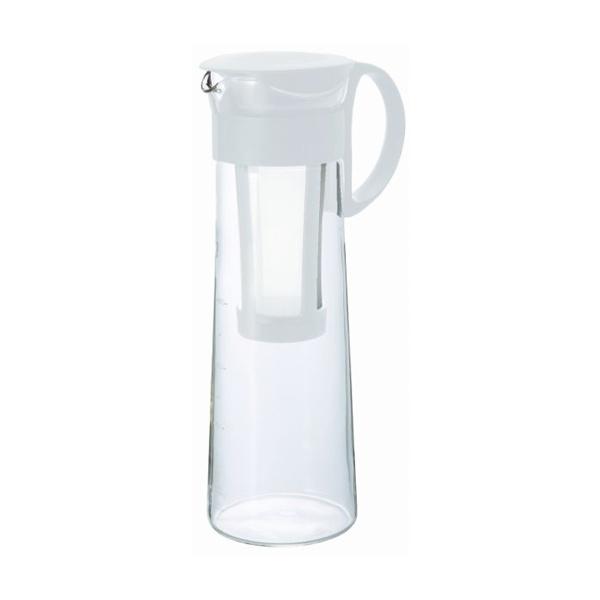 HARIO ICE COFFEE BREWER + UNION RD COFFEE BEANS
KEEP THE COFFEE FLOWING AND EMBRACE COLD BREW!
Originating in Japan around the 1600s, cold brewing is a different and easy way to make coffee that offers a complex flavour. Cold brew coffee is highly convenient as you can keep it ready-made in the fridge or have it accompany you on summer road trips to the beach.
Set yourself up with the DC Speciality Coffee Cold Brew pack. 
The pack features the Hario Mizudashi Cold Brew Coffee Pot, an elegant and effective way to produce quality cold brewed coffee at home. Incredibly simple to use, just add ground coffee to the filter, fill with water, and let sit for 8-12 hours!⁠
It also includes a 250g bag of our Union Rd blend, perfect for this style of brewing.
The Cold Brewing Pack features:
1x Hario Mizudashi Cold Brew Coffee Pot
1x 250g - select pre-ground or whole beans
60 micron mesh filter to keep coffee grounds out of concentrate
BPA free plastic filter and lid
High quality heatproof Hario glass
Makes 8 cups
DC Coffee custom gift box