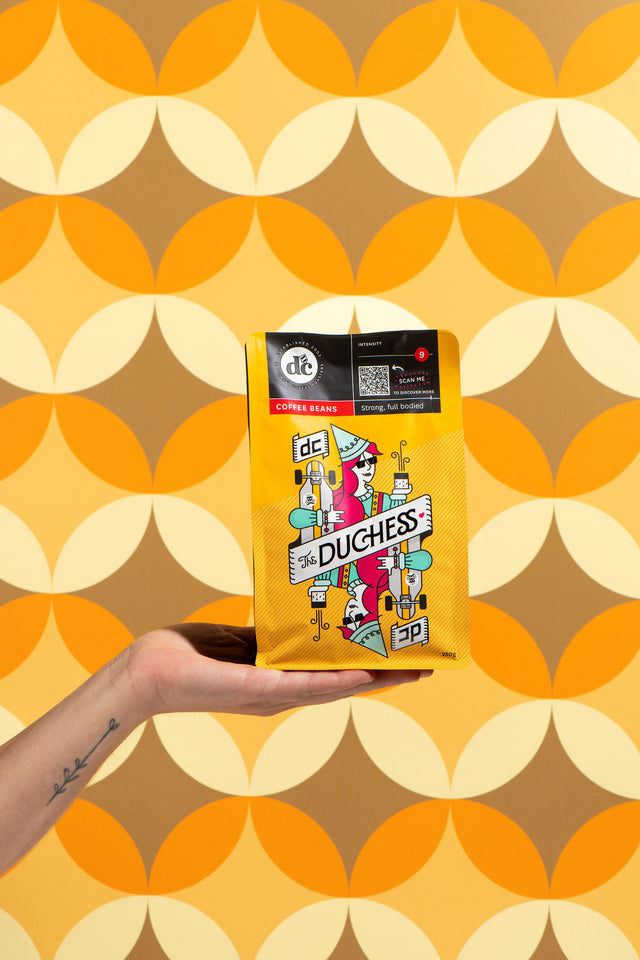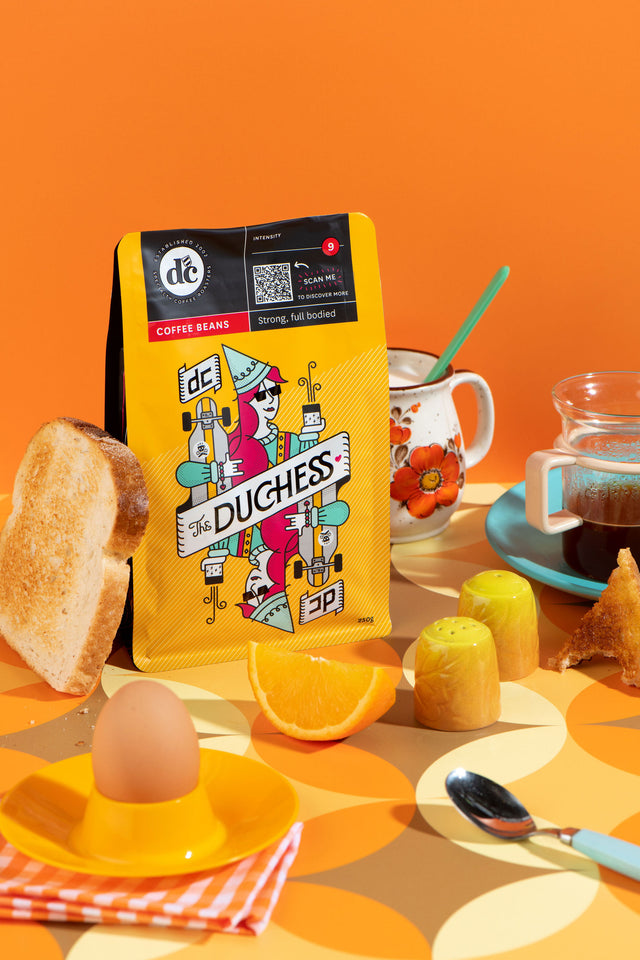 The Duchess - Strong Coffee Blend

THE DUCHESS PROUDLY FEATURES BEANS PRODUCED BY AN ALL-FEMALE GROWERS COOPERATIVE RENACIMIENTO IN GUATEMALA.
THIS COFFEE WILL HELP YOU CALL THE SHOTS, IT'S POWERFUL AND STRONG WITH BEAUTIFUL TOFFEE, CHERRY AND BUTTERSCOTCH FLAVOURS.  
All hail the Duchess!⁠ After your first cup of The Duchess, you'll be channeling your divine femininity, higher goddess, inner Beyoncé… whatever you want to call it, this strong blend will have you unleashing your power and feeling your best self.

Created in collaboration with an all female grower Renacimiento co-op who only produce 300 coffee bags per year, The Duchess is an exquisite and exclusive coffee.

This beautiful specialty coffee boasts a dark chocolate, ripe cherry and deep syrupy finish. Expect the delicate aromas of dark chocolate and spice to cut through balanced by a medium roast. The Duchess is recommended for those who enjoy a powerful grip on the heart—each sip pumping you up for that next exam, interview or meeting.⁠

Origins
Guatemala, Brazil and Tanzania 
In the cup
Flavour: maple, cherry and chocolate
Aroma: dark chocolate and spice
Acidity: medium
Roast: medium