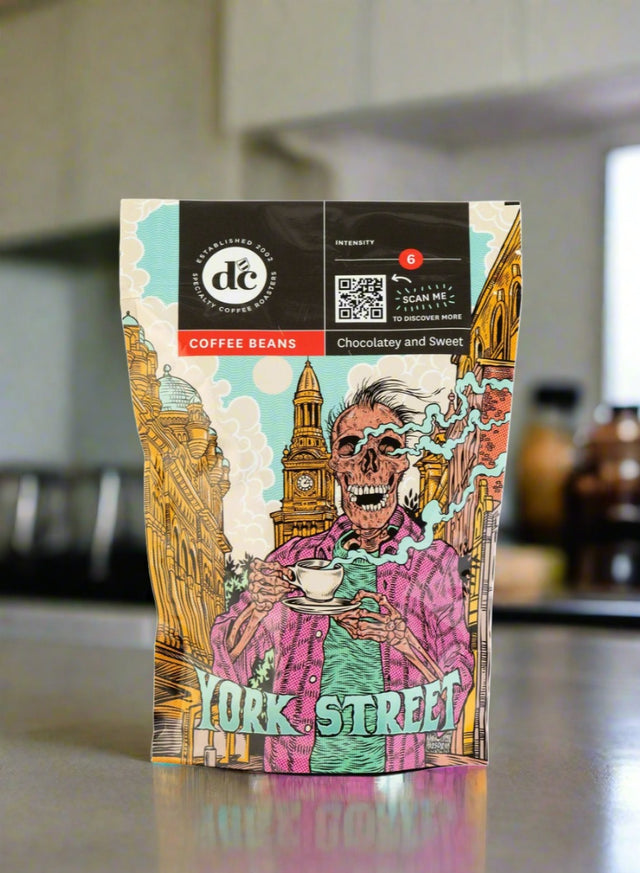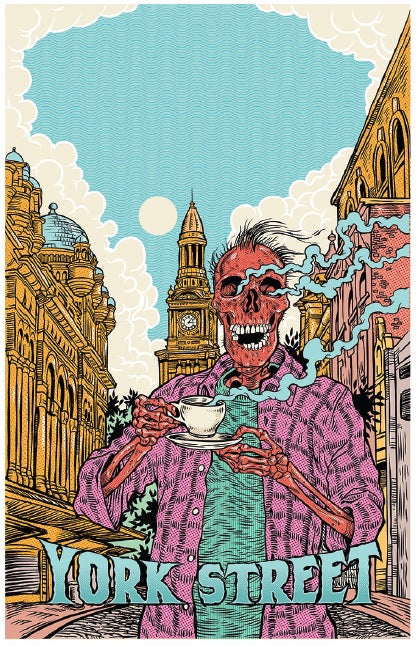 LIMITED EDITION FEATURED ARTIST COFFEE - YORK ST BY BEN BROWN
York St is a face-melting blend of two incredible Brazil coffees. The first is a 'Cup of Excellence' winner, a sublime peaberry from São Silvestre, Paranaíba. The second is from the amazing Labareda estate, Café Labareda, in Franca. Together, they create a lovely syrupy body with a smooth mouthfeel and moderate acidity. Upon first sip, expect to taste the hazelnut and brazil nut with a molasses sweetness and a hint of creamy banana and cocoa.

York St, brought to life by Australian loco drawing weirdo, Ben Brown, is just one of these. Ben grew up surfing and skateboarding and loving punk rock, and his style evolved and was influenced by those worlds. Find out more about Ben & the inspiration behind York St here

Perfectly enjoyed any way you like to brew, you'll notice the delicious chocolatey flavours coming through in a cold brew, or the smooth nutty flavours that appear when you drink it hot.
Origins
Labareda and Sao Silvestre 
Flavour profile
Flavour: Hazelnut, Banana and Cacao 
Aroma: Hazelnut and Caramel
Acidity: medium
Roast: medium 
Artwork by Ben Brown
benbrown.com.au
instagram: @mentalben