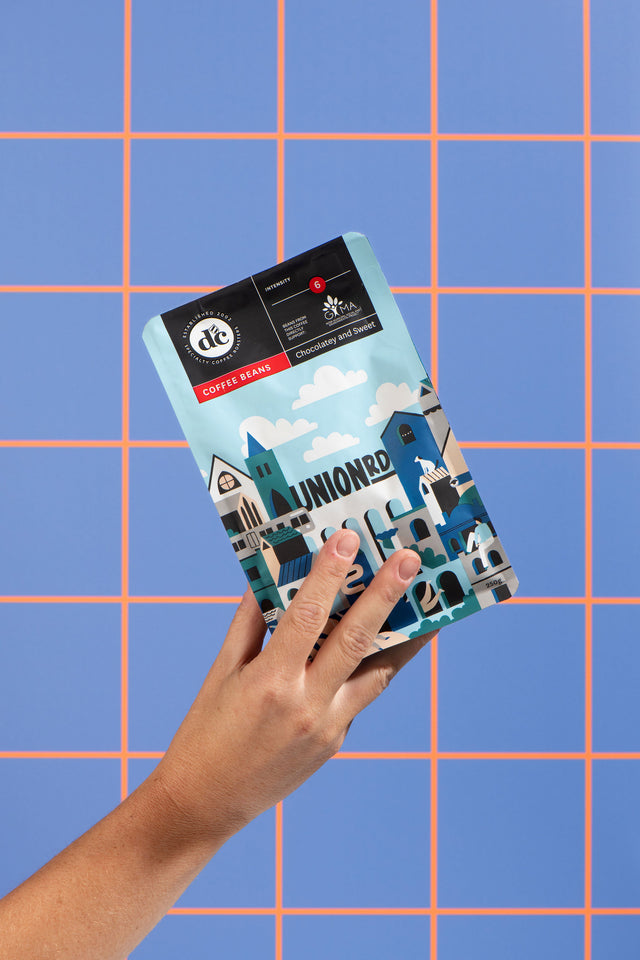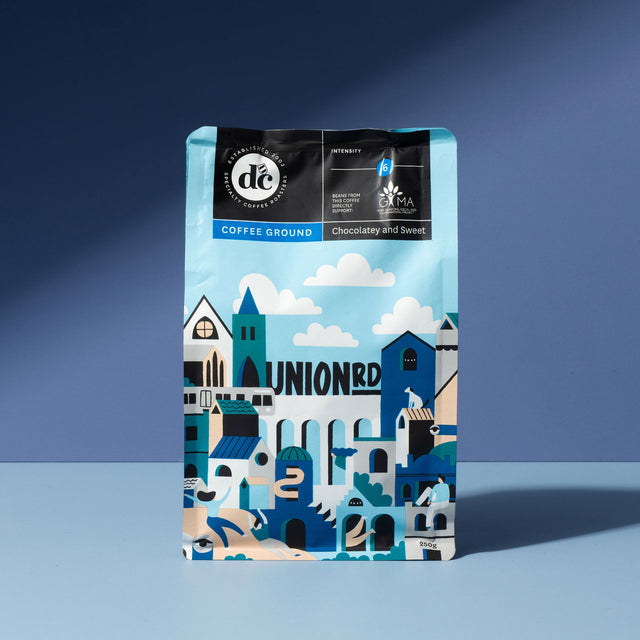 Union Rd - Perfect for Cold Brew
UNION RD IS CAREFULLY CRAFTED ACCORDING TO THE 'PERFECT COFFEE' AS IMAGINED BY SHOPPERS OUR BARISTAS INTERVIEWED AT OUR SURREY HILLS CAFE. DELIVERING A SMOOTH AND NUTTY COFFEE WITH A HINT OF COCOA AND VANILLA, BEST ENJOYED ANY WHICH WAY YOU LIKE TO BREW.
Union Rd is a rich blend of two beautiful Brazil coffees. The first is a 'Cup of Excellence' winner, a sublime peaberry from São Silvestre, Paranaíba. The second is from the amazing Labareda estate, Café Labareda, in Franca. Together, they create a lovely syrupy body with a smooth mouthfeel and moderate acidity. Upon first sip, expect to taste the hazelnut and brazil nut with a molasses sweetness and a hint of creamy banana and cocoa.

Union Rd, brought to life by Melbourne illustrator and designer Elise Lampe, is just one of these. Elise describes the story behind her artwork as feeling inspired to create for the Surrey Hills Coles shoppers. Check out her artist profile here

Especially delicious for cold brew, Union Rd delivers a smooth and nutty flavour with those hints of cocoa and vanilla really coming through, for the perfect cold brew every time.
Origins
Labareda and Sao Silvestre 
Flavour profile
Flavour: Hazelnut, Banana and Cacao 
Aroma: Hazelnut and Caramel
Acidity: medium
Roast: medium 
Artwork by Elise Lampe
eliselampe.com 
instagram: @eliselampe