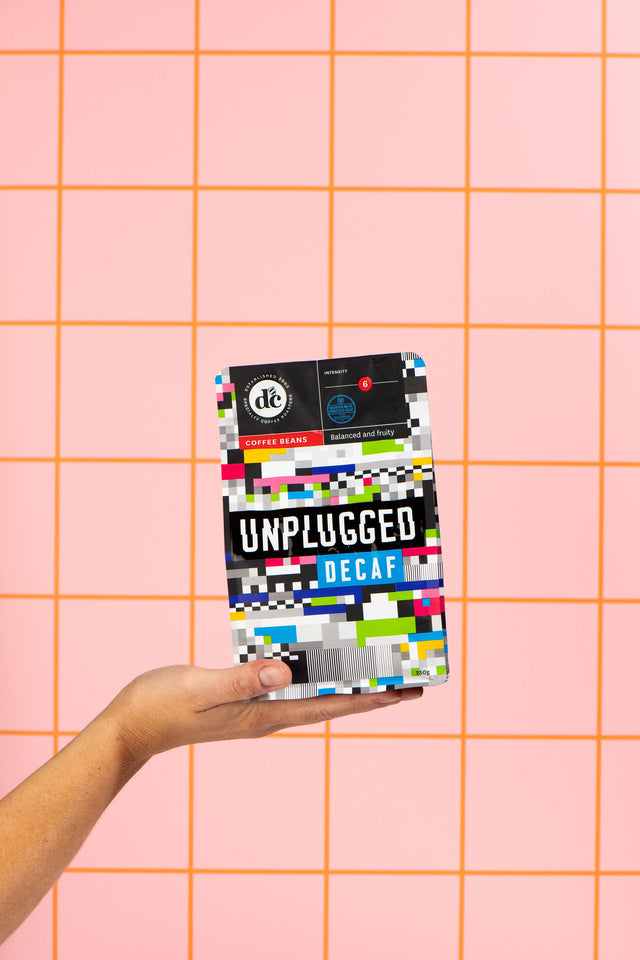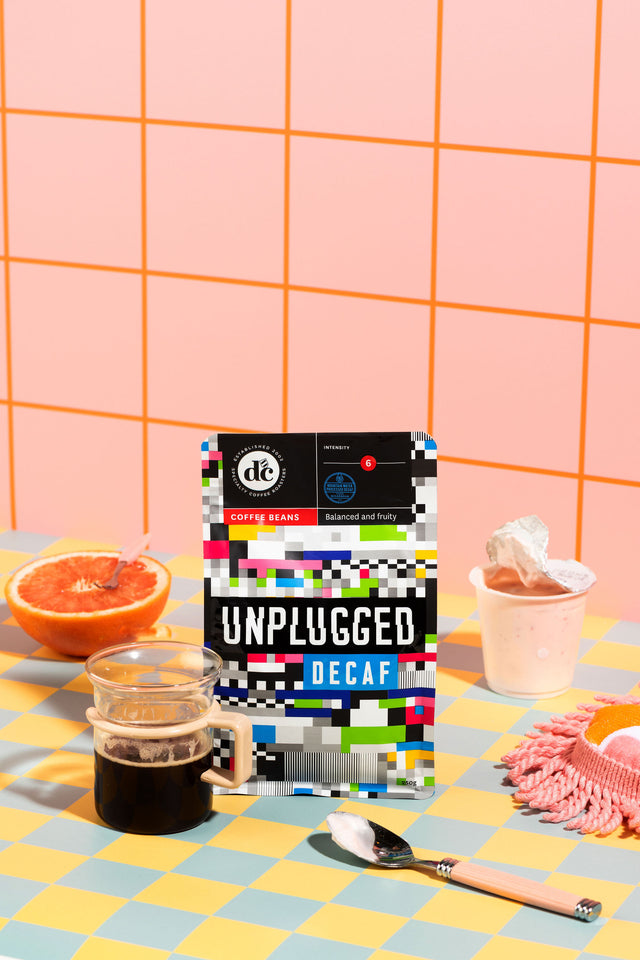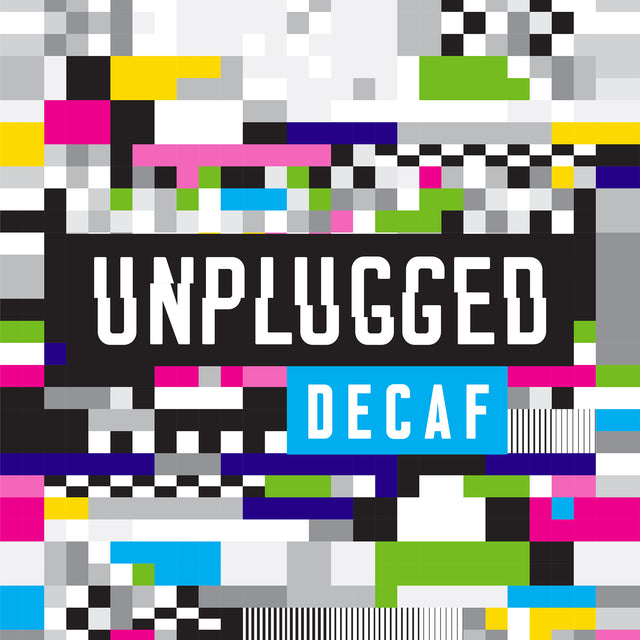 STRIP BACK THE CAFFEINE AND GO UNPLUGGED WITH THIS DECAF BLEND. THE 'MOUNTAIN WATER PROCESS' FOR COFFEE DECAFFEINATION USES A WATER SATURATION METHOD THAT REMOVES THE CAFFEINE WHILE KEEPING THE COFFEE'S NATURAL FLAVOUR AND TASTE PROFILE IN PLACE WITHOUT THE USE OF HARMFUL CHEMICALS.

Just because you're going decaf doesn't mean you need to miss out on anything. Go off the grid with Unplugged and explore a new way of experiencing coffee—just without the caffeine part. Using a state-of-the-art decaffeination process, the caffeine is gently removed with a promise you'll still get all the precious flavours and potent antioxidants.
One of the best tasting decaffeinated coffees we think you'll ever try, Unplugged is a full-bodied decaf espresso with a mild sweetness and medium roast. It features the delicate fragrance of melon and chocolate and lingering notes of stone fruit, caramel and almond. The perfect option for even the most demanding of decaf aficionados, it harnesses big flavours with low caffeine content and acidity.
Origins
Selva Negra, Nicaragua


Flavour profile
Flavour: stone fruit, caramel and almond
Aroma: melon and chocolate
Acidity: low
Roast: medium